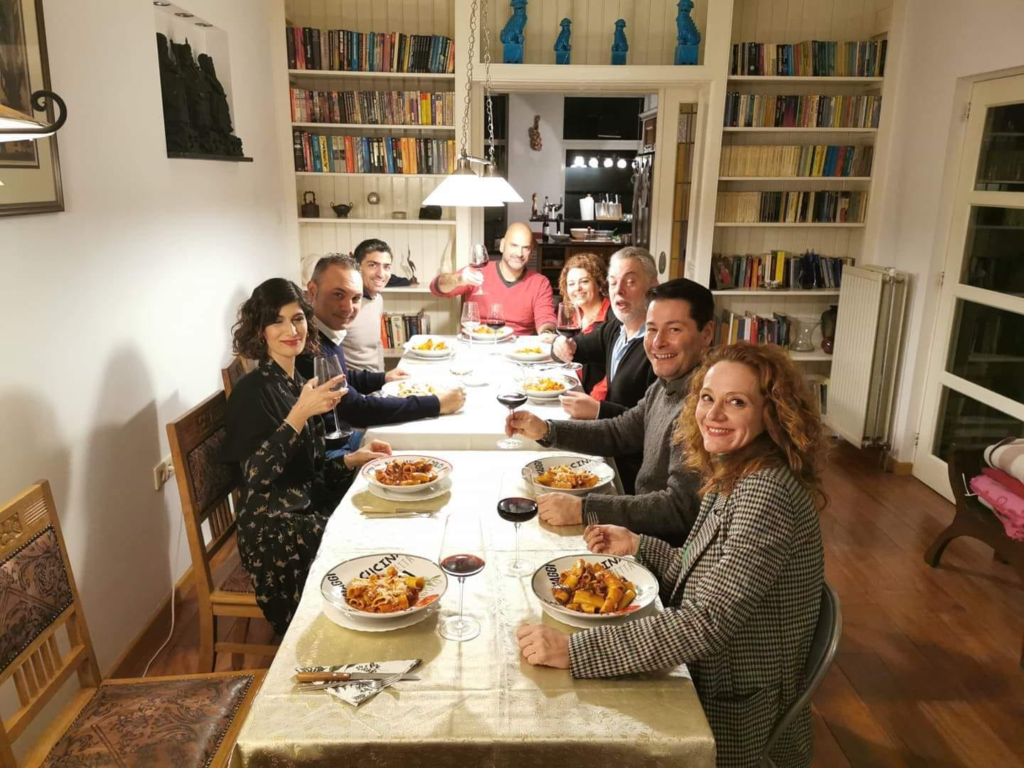 Everywhere in the world you will find Italians.
They have dispersed over the globe and have settled well. But Italians will always remain Italian. They will always remember the family Sunday lunches and the summer dinners in the weekend.
Italian Kitchen Club wants to promote the Italian traditions.
We offer you space to organize dinners, so other local Italians (or other nations of course that want to enjoy the Italian traditions) can come and spend time together, talk, share experiences while enjoying good traditional Italian food and drinking good wine. All in a pleasant atmosphere and among people who appreciate good Italian food.
In this way you can build an Italian community in your city/country to recreate that feeling again.

The menu can include appetizer, first course, second course and dessert, soft drinks and wine or beer. Price and payment should be previously agreed.
Reservation is mandatory.