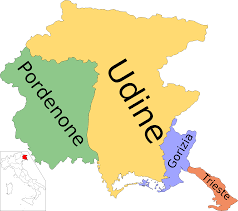 Friulian, white and red wines are very important, and the tradition of distillates, including Friulian grappa, is quite important and characteristic.
The typical dishes are frico (probably the etymology is "fritto") in the two versions with potatoes and crunchy, the brovada and the musetto, the cjarsons, the blecs and the corn polenta, the gubana.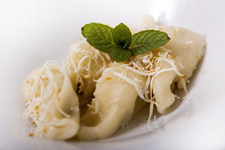 One of the leading productions of the Friulian agri-food industry is the breeding of trout, produced for about 40% of the national total, in the area of ​​San Daniele del Friuli and Codroipo in the province of Udine, in the Fontanafredda area in the province of Pordenone. 70% of it is salmon trout. Production is largely destined for the Italian domestic market. In the taverns, especially in the Udine area, appetizers are served with baccalà canapés, sardines in saor, masanette (stewed crabs).
San Daniele ham. It can be considered the starter par excellence, world-famous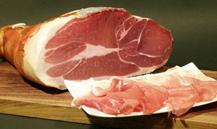 We also have Pasta ,barley and beans. With this soup we enter the first course sector
Risotto e orzotti