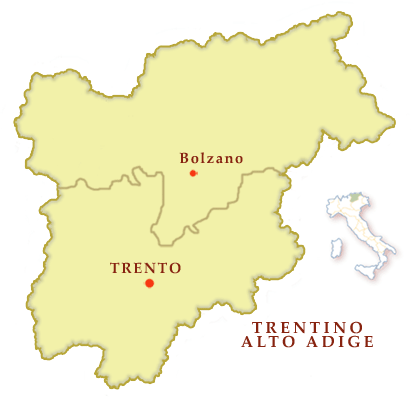 The Trentino cuisine is influenced, given the numerous centuries of belonging to the Holy Roman Empire, to the County of Tyrol and to the Austro-Hungarian Empire, both from the Central European cuisine and from the particular nature linked to the historical and geographical isolation of the Alpine valleys. A unifying feature is the traditional poverty of typical dishes, and another is the presence of products and raw materials for the kitchen that characterize the territory: potatoes, apples, corn, dairy products, speck, spirits and spirits.

One of the most traditional things is potato tortel, often accompanied by a platter of cold cuts and local cheeses.
Compared to the other regions of Italy, there is no type of traditional pasta, a food that has become widespread only in the second post-war period. Typical first courses of the Trentino tradition are the soups, among all the "barley soup" (or "orzetto alla trentina"), the Panàda, the Mòsa, the Brö brusà; gnocchi, among all the gnocchi of potatoes alla trentina, gnòchi de pan and gnòchi de segale.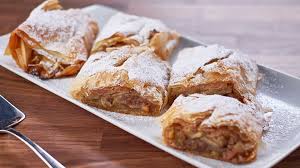 This tradition shows off in the first place the dumplings, classically composed of bread and meat with the addition of cheese for the most gluttonous palates, they are served in broth or with butter and sage. Like all regional recipes, this one was also used by cooks for making variations, such as the dumplings with cabbage and Mozzino stinker.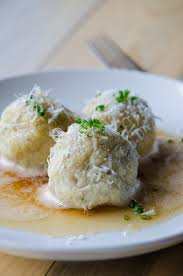 Another typical dish is the strangolapreti or spinach gnocchi and homemade bread with some variations such as the one that includes nettle instead of spinach.