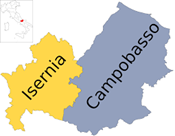 Molise cuisine is ancient, genuine and rich in strong and robust flavors. It really offers a lot of choice and is in excellent health, as it is not contaminated by tourist and industrial needs. Although Molise is a small region, its gastronomic identity is clear and well defined, with ancient and refined roots also from an enological point of view. Without forgetting the mainly fish cuisine developed in the coastal area of ​​the region. Green mountains and hills, plenty of water, a small but welcoming stretch of coast. And again, sheep tracks – the great natural trails used for transhumance -, olive groves and cereal fields.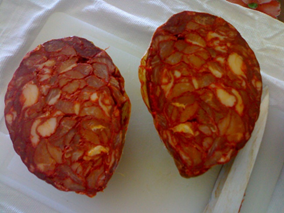 Completing this portrait of Molise, there are small ancient villages whose streets are filled with inviting fragrances. And from the olive groves and the cereal fields, two precious products for the local gastronomy arrive in the Molise kitchens: extra virgin olive oil and spelled. The latter is used to make bread, pasta, soups and desserts. Pork, as well as for the production of cured meats, is used for the sauce. With sheep meat, a dish linked to the world of shepherds is prepared, typical of the village of Capracotta: the pezzata, a boiled sheep flavored with herbs and vegetables. Another specialty is gnummareddo, a entrails roulade wrapped in gut. Homemade pasta is a central element of Molise cuisine: the most common types are cavatelli and fusilli, the latter being prepared one by one by working small pieces of dough around a cast iron called melt.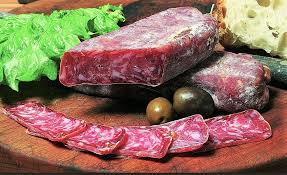 The coast, of just over 30 km, also offers typical dishes, among which the succulent fish soups stand out. The typical products of Molise. Let's start with the two protagonists of the Molise gastronomic tradition, which are the DOP Molise extra virgin olive oil and the Molise dicocco spelled, an ancient and precious cereal. As I write, I am imagining a soup of this spelled seasoned with a drizzle of raw oil and accompanied by croutons of spelled bread … How much rustic authenticity in a single dish! And the cheeses of Molise? There are three localities, in the province of Isernia, known for the production of caciocavallo: Agnone, Frosolone and Vastogirardi. In Bojano, instead, in the province of Campobasso, the queen of dairy products is mozzarella. The soppressata from Molise and the ventricina from Montenero di Bisaccia, on the other hand, are the two stars of Molise's butchery. The scattone  is a particular soup of pasta and wine, also arrived in the USA, brought by Molise migrants. The fresh pasta, once cooked, is placed in a bowl with the cooking water. Finally, red wine is added. The dish is served hot as an aperitif.