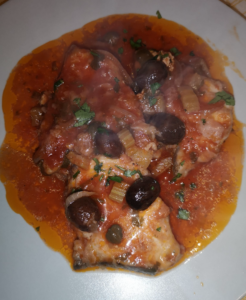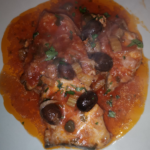 Pesce spada alla ghiotta – Swordfish alla ghiotta
Ingredients
Instructions
METHOD:
Flour and gently fry the swordfish and set it aside.
In a large saucepan, sauté an onion and a nice celery stick for 10 minutes.
Add capers and olives and continue for 2 minutes.
Add the peeled tomatoes, add the swordfish and cook for 30 minutes with the lid.
Serve immediately
Enjoy your meal!
Add to Favourites