Homemade Sicilian onions
The onions are part, together with the arancini, of the Sicilian hot table ….
Catania street food is famous throughout Italy and today I will explain how to prepare this delicious rustic at home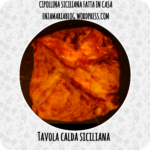 Cipolline siciliane fatte in casa
Homemade Sicilian onions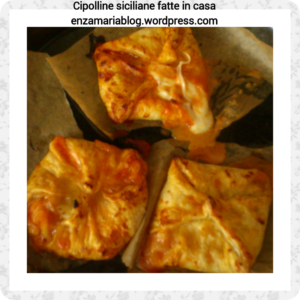 Ingredients
Instructions
Homemade Sicilian onions
Ingredients:
1 roll of puff pastry
Tomato sauce
White onion
Mozzarella cheese
150 gr of cooked ham
1 egg yolk
Olive oil
Salt and pepper
Method
Preheat the oven to 250 degrees.
Cut the puff pastry into squares of about 20 cm.
Place in the center of each square a spoonful of sauce, a little cooked ham, a slice of mozzarella and the onion that you previously cooked in a pan with a little olive oil, salt and pepper. Close the onion to cross, sealing the edges well in the center.
In a baking pan lined with parchment paper, put your onions of puff pastry and brush them with an egg yolk.
Bake at 220 degrees for about 25 minutes.
Buon appetito!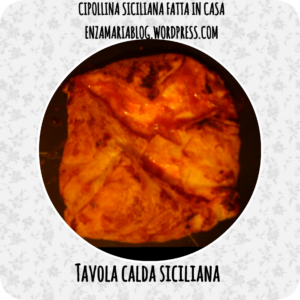 Add to Favourites