Pizza with eggplant and rocket salad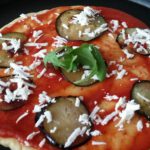 Homemade pizza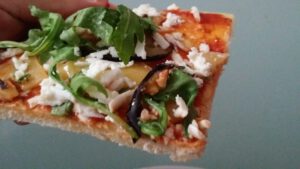 To stuff the pizza you can choose all the ingredients you like!!!!
Ingredients
Instructions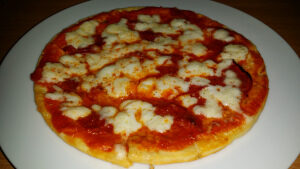 Mix all the ingredients for about 15 minutes.
Form a ball and cover it with a clean dry cloth
Leave to rise for at least two or three hours.
Flour a pastry board and divide
the bread dough into four parts and make the pizzas with a rolling pin.
Bake the pizzas in a preheated oven at 250 degrees for about 20 minutes
Enjoy your meal!!
Add to Favourites