Chicken rolls with pistachio
This recipe is really tasty, try it and you will amaze your guests!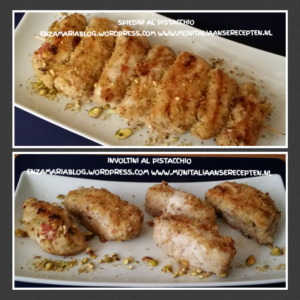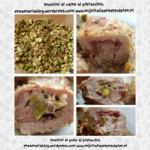 Involtini di pollo al pistacchio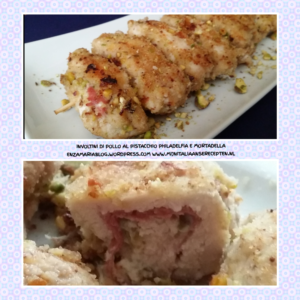 Ingredients
Instructions
Chicken rolls with pistachio
Ingredients:
12 slices of chicken breast
250 gr of pistachios
1 pack of philadelfia
100 gr of mortadella
Grated Parmesan cheese
Bread crumbs
Olive oil
Salt and pepper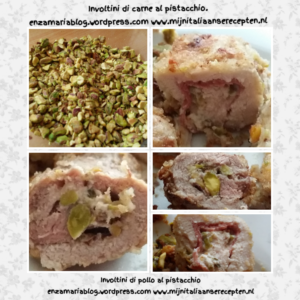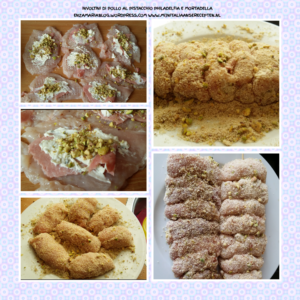 Method :
Beat the chicken slices to make them thinner.
Shell and chop the pistachios, dividing them into two parts.
Fill the chicken slices with philadelfia, a little pistachios and mortadella.
Roll up the rolls, brush with olive oil and pass them in the other pistachio grains and breadcrumbs with a little grated Parmesan.
Cook the rolls on the grill.
For baking use a baking tray lined with parchment paper. Lay the rolls and brown them at 180 degrees for about 20 minutes.
Serve immediately
For cooking in a pan, you have to brown them with a little olive oil and blend with a little white wine.
Enjoy your meal!
Add to Favourites