Spinach rise
This traditional Italian recipe is creamy and delicate.
Fresh ingredients are used and very pleasant even for children.
Spinach rise
There are several variations of the traditional spinach risotto recipe.
For example the risotto with spinach and shrimp or the one with ricotta and spinach.
Instead of cream, light soft cheeses can be used ….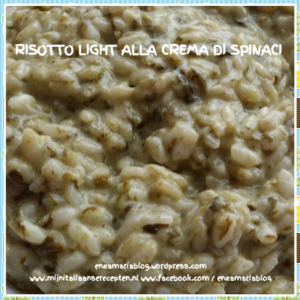 risotto light agli spinaci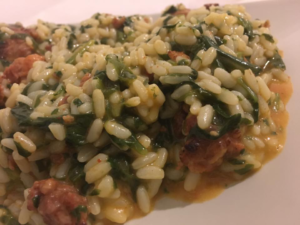 risotto spinaci e pomodorini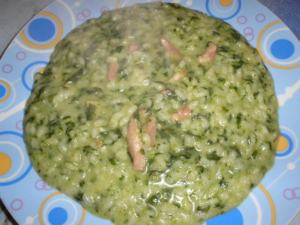 risotto spinaci e gamberi
Spinach rise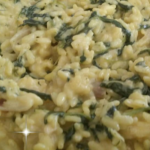 Risotto agli spinaci
Spinach rise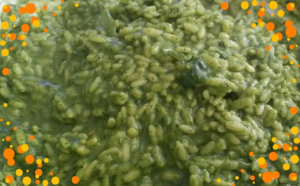 risotto ricotta e spinaci
This excellent risotto is prepared throughout Italy and is a classic dish of traditional Italian cuisine.
Ingredients
Instructions
Spinach rise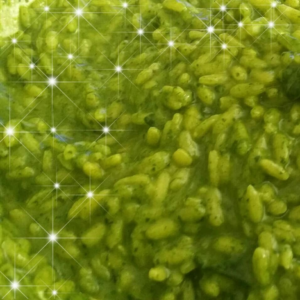 Ingredients:
500 gr of arborio rice
1kg of stir-fried spinach
spring onions
vegetable broth
cooking cream
butter
grated parmesan
olive oil
salt and pepper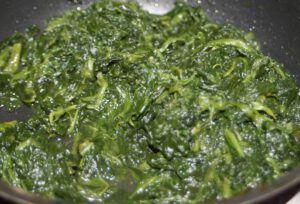 Method:
Sauté the spinach in a pan (see recipe) and set aside.
Toast the rice with oil and spring onions for a few minutes.
Gradually add the broth and cook for 10 minutes, stirring occasionally. Salt and pepper.
Add the spinach and cook another 5 minutes.
Add the cream and turn up the heat for 2 minutes.
Turn off the heat and stir in butter and parmesan.
Serve immediately.
Enjoy your meal!!
Add to Favourites