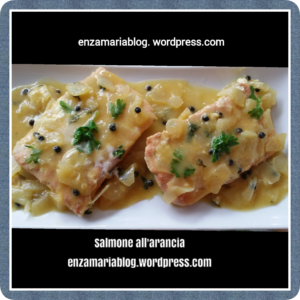 Salmon with orange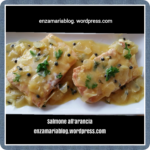 Salmone all'arancia
Ingredients
Instructions
Salmon with orange
Ingredients:
800 gr of salmon steaks
Orange juice
lemon zest
Prosecco wine
flour to taste
shallot
parsley
olive oil
salt and pepper
Method:
Flour the salmon steaks.
In a pan, brown the shallot with olive oil and add the salmon. Cook for 3 minutes on each side.
Pour the prosecco and add the orange juice, salt and pepper.
Two more minutes on medium-high heat.
Turn off the heat and garnish with the lemon zest and the chopped parsley.
Buon appetito!!!!!
Add to Favourites