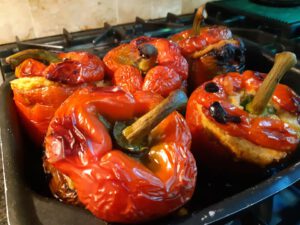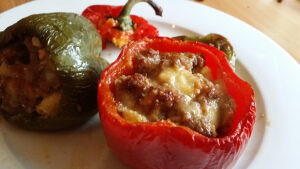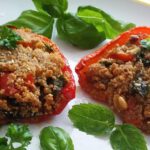 Stuffed peppers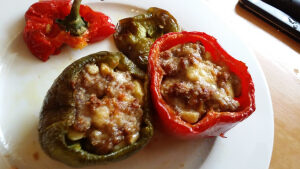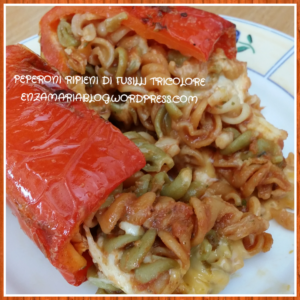 Oven stuffed peppers  with meat        Stuffed peppers with pasta fusilli tricolore
Ingredients
Instructions
Cut the top of 3 peppers, clean the inside and keep the top of the pepper.
In a bowl prepare the filling as follows:
150 gr of minced beef or salami / ham cut into small pieces
1 chopped onion
garlic powder to taste
50 gr of ricotta cheese
50 gr of chopped cheese
basil or pesto to taste
100 grams of breadcrumbs
80 grams of grated Parmesan cheese
12 mixed olives
parsley to taste
olive oil
salt and pepper
Mix all the ingredients together and fill the peppers with the fillig .
Close the peppers with the top.
Put the peppers straight in a baking pan , with baking paper.
Add a little olive oil, salt and pepper.
Preheat the oven to 180 degrees.
Bake the peppers in the oven for about 40 minutes.
Add to Favourites